Dementia Center of Excellence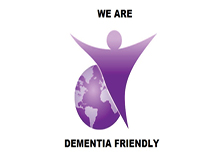 Felician Village established the Dementia Center of Excellence to offer support, education and advocacy to the growing number of people affected by Alzheimer's. It is not a specific building, but weaves our commitment to exceed industry standards by delivering quality, compassionate care to those we serve with dementia throughout our campus and community.
The Dementia Center of Excellence includes the following:
Advocacy - Alzheimer's is an epidemic. It is the most expensive disease in America, with costs set to skyrocket in the years ahead. At Felician Village, we help increase awareness and inform our legislators of opportunities to devote resources that support better health, breakthroughs in prevention and effective treatment for millions of families and caregivers who face Alzheimer's.
Care Consultation - A personalized service for residents and their families who are facing decisions and changes associated with Alzheimer's disease and related disorders. This service helps to develop a better understanding of the disease, helps problem solve, manage care and be informed of options. To set up a consultation, call (920) 684-7171 ext. 611.
Dementia Friendly Community - Looking at the Manitowoc community as a whole through the eyes of a person with dementia and working on ways to make it a place where that person can continue to live as independently as possible is the goal of a dementia friendly community. Felician Village supports projects through the ADRC of the Lakeshore including the Memory Cafe, support groups, and professional and community education. In addition, we participate in the Lakeshore area Walk to End Alzheimer's.
Education - Studies show staff trained specifically in dementia care are able to provide better quality of life for residents and have increased confidence, productivity and job satisfaction. Ongoing dementia training is offered to all employees, not just those in nursing.
Caregiver College for Families and the Community
Enhance your skills and knowledge of caring for a person with Alzheimer's disease. Felician Village offers several caregiver classes for the community throughout the upcoming year. These classes offer practical tips for caregivers of older adults. Due to COVID, we have temporarily stopped holding our Caregiver College classes.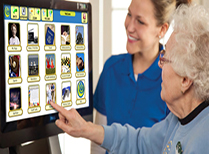 It's Never 2 Late to Learn (iN2L) - This state-of-the-art technology, designed especially for seniors, combines a touch screen computer with intuitive, picture-based software and an extensive, continually updated content library to improve socialization and quality of life by actively engaging residents in experiences unique to their interests and cognitive abilities. iN2L offers more than 3,000 applications including activities, games, reminiscing, virtual travel, fitness and so much more.
Kindermusik - Felician Village and Take Note Studio have teamed up to offer Kindermusik music classes on the FV campus. Click here to learn more about the benefits to the residents as well as the children.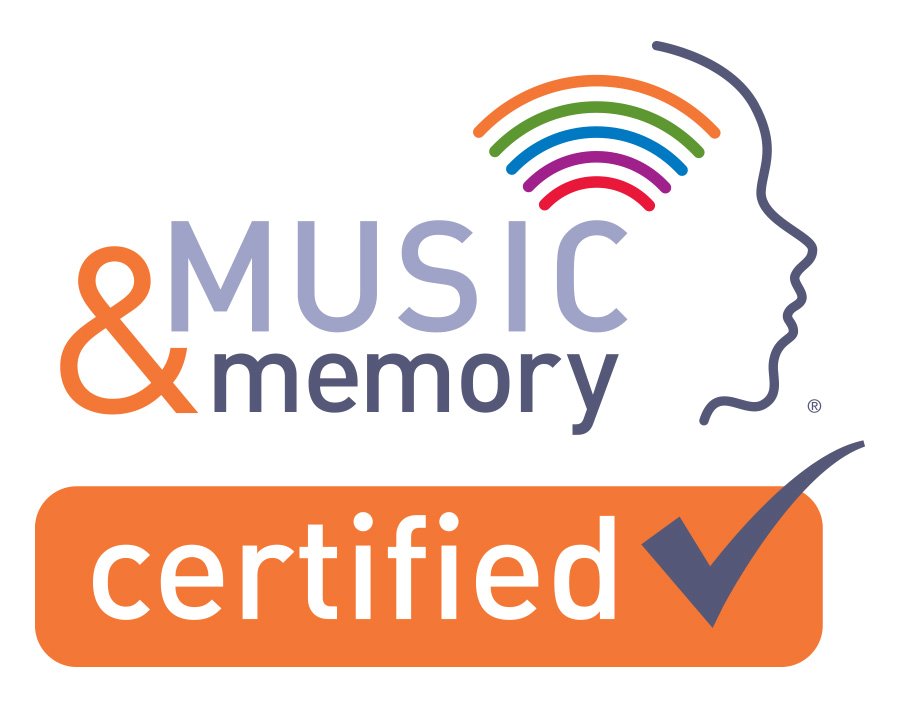 Music & Memory program - This program helps those with dementia reconnect to the world through music-triggered memories by using an iPod and personalized playlists for persons affected with memory loss. Felician Village is proud to be certified by the Wisconsin Department of Health Services to offer this program to residents.
Person-centered care partnerships - At Felician Village, we know our residents and listen to their voices and choices. An experienced dementia team is dedicated to prevention and lessening of behavioral symptoms as well as problem solving behavioral expressions. Activities are designed for residents based on their current abilities. "About ME" Plaques are featured outside residents' door, enabling them to better find their room, while providing caregivers with key information to engage them throughout the day.
SNOEZELEN® Sensory Rooms - These unique rooms at St. Mary's Home and The Villa provide sensory stimulation and promote relaxation for those with dementia and their families. The first of its kind in Manitowoc County, these rooms offer an alternative to increased medication and helps to improve attention and awareness, while decreasing aggression and anxiety.
Three portable carts with similar items are also available to use throughout the Felician Village campus.
TimeSlips - Offers storytelling to everyone by replacing the pressure to remember with the freedom to imagine. The program infuses creativity into daily relationships and activities to help improve the well-being of residents, especially those with memory loss.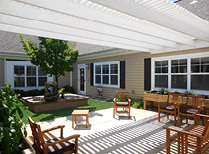 Two secured dementia households - One household is located in The Villa (assisted living) designed for those with early to mid-stage dementia. The second household is in St. Mary's Home (nursing home) for those with mid to late-stage dementia.
Virtual Dementia Tour® - The Virtual Dementia Tour® is a scientifically proven method of building a greater understanding of dementia through the use of patented sensory tools and instruction. Felician Village offers it to deepen the understanding and knowledge of dementia to our staff and through our Caregiver College series.
For upcoming events at Felician Village, click here.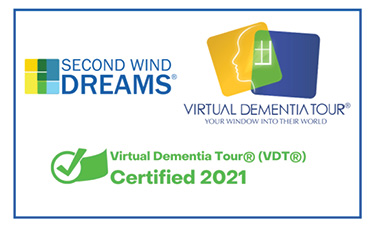 Article: Loud banging, foot pain, and flashes of light - my eight minutes as a dementia patient written by Tara Bahrampour, The Washington Post
Community Partnerships
The Manitowoc County Historical Society is one of a network of museums in Wisconsin and Minnesota implementing SPARK! A free monthly program for individuals living with early-to-mid stage memory loss, their care partners, and family members. Participants are engaged in lively conversations, exhibit exploration, historic artifacts, and multi-sensory activities.
SPARK! programs are held at the Manitowoc County Historical Society on the second Wednesday of each month at 11 am. Register by calling the museum at (920) 684-4445 or email.