Employee Spotlight
FV Life Enrichment Team
Activity Professionals Week in January provides the perfect chance to recognize our activity professionals for their creative spirit, enthusiasm, energy, and compassion.
Every day, our team of activity professionals, also known as Life Enrichment staff, inspire, engage, and enrich the lives of our residents and their families by planning games and social events, plus assisting care teams. Their profession is vitally important to helping people live a life that is full of fun and meaningful activities.
A HUGE shout out to our FV Life Enrichment Team - (pictured left to right above) Amy, Zoe and Karwyn - we appreciate all you do!
January Work Anniversaries
Thank you for your dedication and hard work. We appreciate all you do!
Kanessa Osborn, Culinary Services Aide
McKenzie Grapentine, Resident Assistant/CNA
Mary Hintz, Resident Assistant
Kenneth Mack, General Maintenance
Jazmyne Vang, Culinary Services Aide
Holly Schultz, Resident Assistant
Darcy Wech, Director of Nursing
Rosemary Yang, Resident Assistant
Life Enrichment Supervisor Announced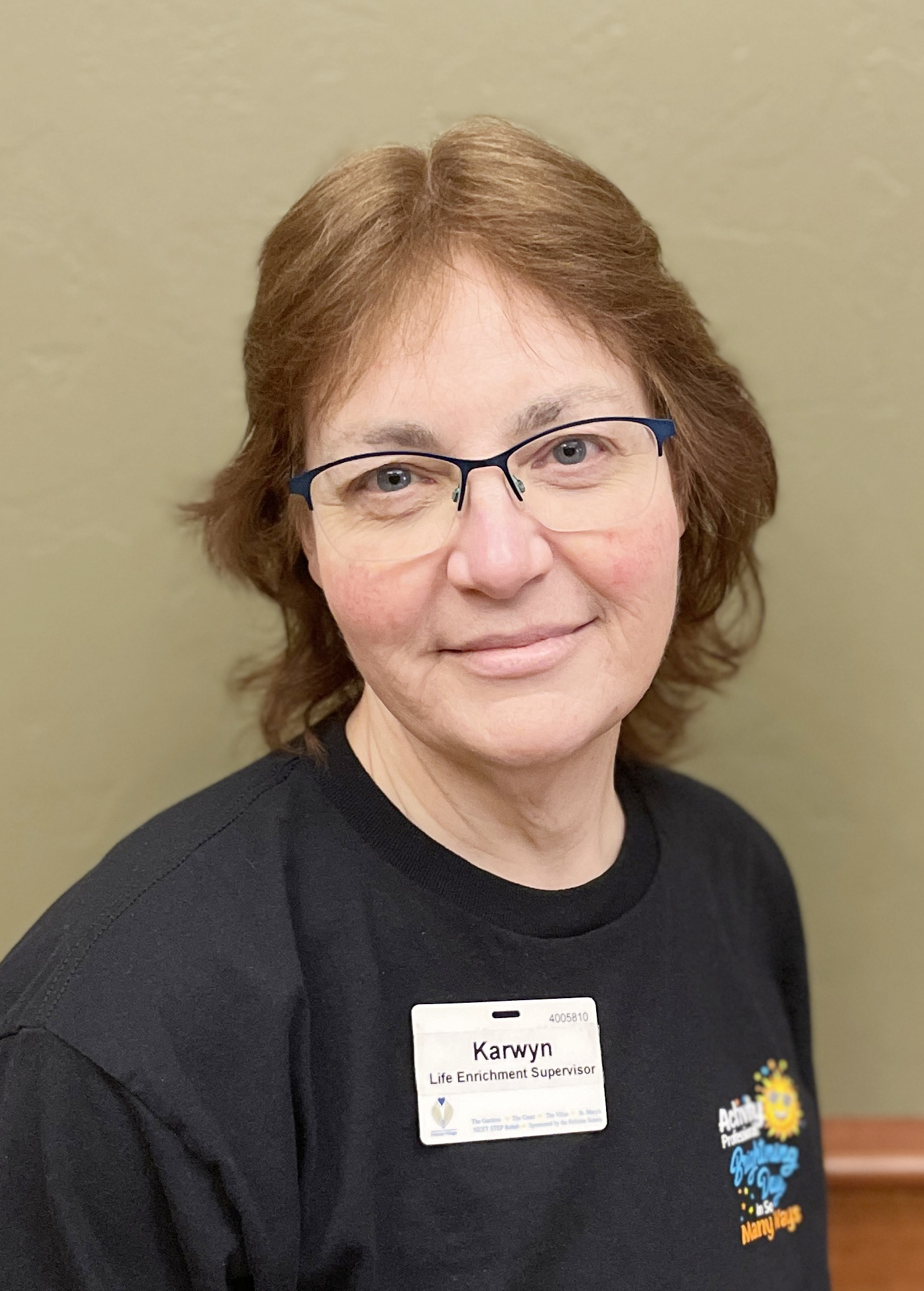 We are pleased to announce that Karwyn Peterson as the new Life Enrichment Supervisor.
​​​​​Karwyn has worked at Felician Village since 2017 as a Quality of Life Assistant and has played an active role in planning, developing and organizing group activities and 1:1 visits with residents in the Nursing Home and Assisted Living.
She assumed the role of a Life Enrichment Director at her previous employment from 2001-2015. Several aspects of her current and past roles align with the qualifications of the Life Enrichment Supervisor. Karwyn also completed a Modular Education Program for Activity Professionals and has her state Certification.
Please help me with congratulating Karwyn on assuming her new role!
Learn about Felician Village current job openings, employment application or employee testimonials.
Questions? Contact Michael Hillmer, FV Director of Human Resources or call, (920) 684-7171 ext. 293.