Nursing Home

Your health and well-being is important to us. At St. Mary's Nursing Home, you will feel secure and right at home, and your family will have peace of mind knowing you are receiving the help you need. As a state-licensed skilled nursing facility, we offer the highest level of nursing care, combined with personal attention, to ensure a safe and supportive environment.
Skilled registered nurses and certified nursing assistants work 24 hours a day to ensure your needs are met and to help improve your quality of life. You, and your family if you wish, participate in planning your care. In addition, with a full range of on-site therapies, including physical, occupational, speech and massage therapy, you can be assured the care you need is right here, all under one roof!
Feeling at home is so important. At St. Mary's, the building is designed in the household model. Each of the four households contains a dining area, living room and den. All households have 16 bedrooms. Room furnishings include a lounge chair, lamps, bedside table, closet, and dresser. You are welcome to add your personal touch to make your room your home.
Heal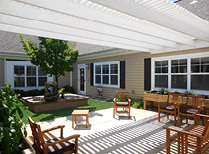 thy, delicious meals are a must and our nutrition experts, including a registered dietitian, prepare three meals daily for you. Having choices is important and our person-centered care approach allows for each person to be at the center of care planning and decision making to meet each individuals' needs. In addition, a wide variety of daily activities are available to choose from.
Established in 1887 by the Felician Sisters, St. Mary's is the only religious-sponsored nursing home in Manitowoc County. Fully licensed by the State of Wisconsin as a skilled nursing facility, we offer the highest level of nursing care available in an inviting home environment.
If we can meet a resident's medical and nursing needs, we will accept him or her into our facility regardless of payer source. We are certified for and accept Medical Assistance (Medicaid) and Medicare. We also accept private insurance and private pay sources.
Dementia Care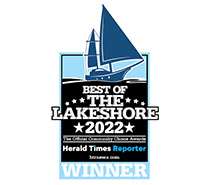 With a secure, specialized household, we meet the unique needs of those with Alzheimer's and other dementia. Staff across the campus are trained in dementia care. As dementia and Alzheimer's disease continue to grow in prevalence, St. Mary's has established a Dementia Center of Excellence which includes the Lakeshore's only Sensory Room.
Click here to view campus amenities.