Careers
Our employees matter to us! If you want to work for an employer who has been voted BEST OF THE LAKESHORE for 13 consecutive years we encourage you to apply today! Because our employees are important to us, our environment is innovative, team-oriented and family-friendly. We provide flexible work schedules and opportunities for growth and development. And, we have fun along the way! Management works alongside employees to provide feedback, mentoring and recognition for a job well done. At Felician Village, employees have the opportunity to make a difference in the lives of the residents we care for regardless of their position. Our most recent employee satisfaction survey indicated that 95 percent of our employees feel strongly that they perform meaningful work! Why do our employees enjoy working here? See for yourself why Felician Village is a great place to work - apply today or learn more by clicking here for employee testimonials.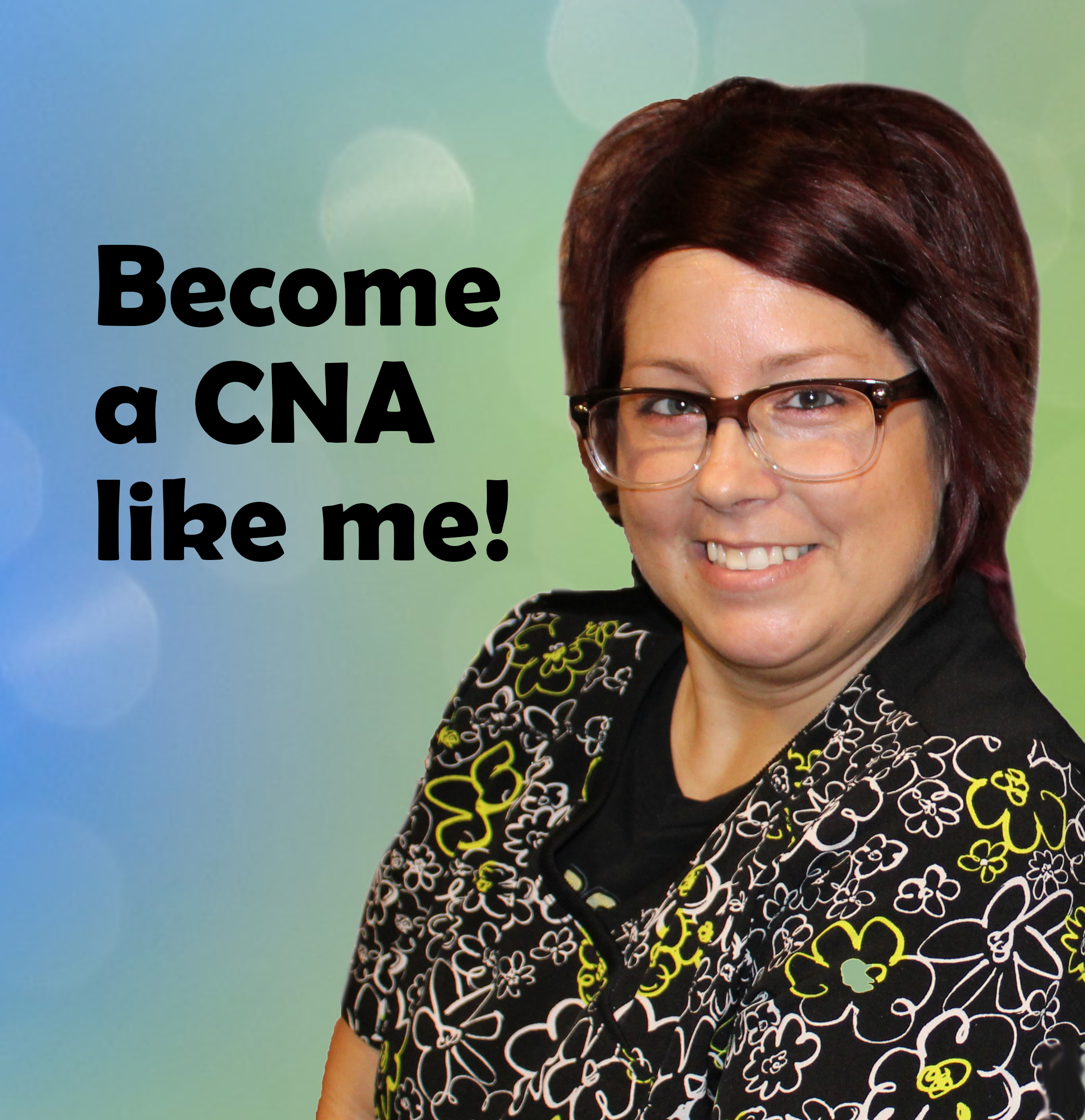 Now accepting applications to our on-site CNA class!

Open positions
Life Enrichment Assistant
Felician Village is seeking to fill an activities role with our team. This position coordinates activities for residents at our assisted living and long term care facilities. Develops a varied program that meets the physical, mental, and social needs of residents and contributes to their overall quality of life. Works within the Dementia Center of Excellence.
Hours per pay period: Full-time
Job Summary:
Implements individual and group activities
Promotes self-esteem, independence, social interaction with activities that are creative, meaningful, and person centered
Coordinates and transports residents on community outings
Provides assistance with getting residents to and from activities
Provides opportunity for residents to learn new skills and develop new interests
Provides direction to CNAs and resident assistants in an effort to carry out meaningful individual/ group experiences
Qualifications:
Previous experience working with the elderly
1-2 years of prior experience in activities desirable, but we are willing to train the right candidates
Outgoing, enthusiastic personality who enjoys working with the elderly.
Receptionist
Seeking TWO part-time Receptionists to join our customer service team. One role will work every other weekend (Saturday/Sunday) and every other (Monday/Friday), for a total of 4 days worked per pay period.
The other role will work Tuesday/Wednesday/Thursday each week at eight hours each day.
Job duties:
Answering the telephone
Excellent phone etiquette
Meeting and greeting visitors
Good first impressions for new admissions
Good problem solving skills and the ability to multi-task
Sorting and delivering the mail when applicable
Director of Mission Integration and Pastoral Care
Hours per pay period: Full-time
Essential duties and responsibilities:
Assures that Mission and Core Value orientation and ongoing programs are provided for Board members, management, staff, volunteers and others as appropriate
Provides leadership for planning and implementation of the Annual Mission and Heritage Week
Assures the presence of appropriate symbols and art that reflect the Catholic identity of the ministry; as well as the Felician identity
Prepares and recommends an annual budget for mission-related activities
Serves as a leader in preparation for and coordination of the Annual Sponsorship visit
Conducts a periodic ministry assessment (developed by Felician Services) that
Identifies the mission-related needs of the ministry and
Seeks feedback/evaluates the Mission programs and the integration of Mission and Core Values
Collaborates with and supports the ministry Administrator in the integration of the Mission and Core Values in the daily operations of the organization
Initiates and assures completion and implementation of the ministry's Mission Integration Plan, supported by the Administrator and the Felician Services VP Mission Integration
Serves as a member of the ministry management team and collaborates in the integration of the Mission and Core Values in all aspects of operations (i.e., planning, policy development, leadership/staff development and finance/budget); regularly attends Board meetings
Assures management team agendas and decisions include a Mission and Core Values focus
Serves as a resource to the management team, providing perspectives from Catholic social teaching and moral tradition – raising value-based questions and concerns related to the ministry's decision-making
Works with Human Resources to assure implementation of a Mission and Core Value-based performance management system
Serves as a resource to marketing and communications – assuring congruence with Mission and Core Values
Participates in Felician Services led formal learning opportunities and coaching that supports and enhances best practice e for integrating Mission and Core Values in the operations of the ministry
Engages in opportunities to meet, collaborate and network with other Mission Leaders of Felician-sponsored ministries to:

Share learning
Integrate best practice
Develop supportive relationships
Qualifications:
Must be a practicing Catholic in good standing with the Church.
Graduate degree in theology, pastoral ministry and the units of Clinical Pastoral Education .
Culinary Waitstaff
These roles offer scheduling flexibility and a career path that offers great opportunities. Felician Village has been a part of the Manitowoc community for over 130 years and has received the Best of the Lakeshore honors for 13 straight years.
Some of the main job duties will include:
Taking food orders from residents
Delivering meals
Preparing dining trays in an efficient manner
Providing a high level of customer service
We offer a leadership team that loves to coach and develop our team mates and they strive to promote from within. We offer a career path that has advancement opportunities.
This role will work around your school commitments.
Housekeeping - Sign On Bonus!
Hours per pay period: Full-time and Part-time opportunities; Every other weekend and every other holiday.
Qualifications:
Is able to actively advocate within the Resident First philosophy
Must be able to use standard cleaning equipment
Initiative to determine cleaning needs
Prior housekeeping experience helpful but not required
Work well with others and maintain cooperative working relationship with co-workers
Work as a team player within department as well as with other departments
Ability to work independently when necessary and with little supervision
Must be able to communicate well and problem solve when necessary
Possess eye for detail
Ability to stay on task and complete tasks in allotted time
Ability to work every other weekend and holiday
Responsibilities:
Follow cleaning schedule (daily, weekly, monthly, quarterly as assigned and directed by Supervisor
Clean resident rooms including, but not limited to, bathrooms, toilets, sinks, fixtures, hard floors, carpeted floors, mirrors, light fixtures, windows, bed frames, window treatments, pictures, walls, furniture, baseboards, shelves, medicine cabinets
Dust, vacuum, wet mop, sweep, and disinfect where necessary
Make beds daily; according to bath schedule or when necessary
Empty/clean/reline waste baskets
Clean common areas including nursing stations, corridors, public restrooms, lounges, dining areas
Clean vacated rooms according to protocol and prepare for new occupant
Clean stairways, elevators, entrances, exits
Complete any necessary checklists, paperwork, etc.
Day Cook
Department: Culinary Services
Hours per pay period: Full-time and Part-time; Every other weekend and holiday
Responsibilities:
Follows recipes and prepares meals according to an established menu
Assists with stocking, cleaning and following all safety/sanitation practices
The ideal candidate will have 1 – 3 years of experience in meal preparation
Excellent customer service skills is a must
RN/ LPN/ Med Tech
Department: Long Term Care
Shift: All shifts
Hours per pay period: Full-time and Part-time positions; SIGN-ON BONUS and incentive pay!
Responsibilities:
Completing assessments
Passing medications
Perform treatments - dressing changes, IVs
Contact with physicians, pharmacies and other providers with regard to processing orders
Mentor and direct the CNA staff
CNA
Shift: Weekday program and P.M.'s
Hours per pay period: Full-time, Part-time & Weekends; SIGN-ON BONUS!
Responsibilities:
Follow and understand residents' individualized care plans and standard of care protocol
Complete required chartering for residents
Reposition/transfer/lift residents in accordance with the required assist, or use of mechanical lifts/ stands as designated in their care plan
Abide by the Limited Lift Policy and all related nursing policies and procedures
Knowledge of procedure for bathing residents, provide oral hygiene for residents, assist with feeding, food preparation and activities
Qualifications:
Successful completion of the state/federally certified Nursing Assistant Training and Testing Program
Active on the Wisconsin State Nurses Aide Registry
Able to actively advocate within the Resident First philosophy
Must maintain 12 hours of in-service hours annually based on anniversary date
Ability to communicate and in writing with residents, co-workers, families and other staff
Ability to work cooperatively with other departments and other nursing staff
Ability to multi-task and prioritize job responsibilities
Caregiver / Resident Assistant
Department: Assisted Living
Shift: Full-time, Part-time and weekends
Qualifications:
Must enjoy working with the elderly
Flexible schedules, excellent pay
Prior CBRF experience preferred but not required
Staff in these positions care for the residents - no cooking or cleaning required
Benefits start at PT level
Sign on bonus available for experienced caregivers