Felician Village on the Go
We are excited to implement another innovative program to engage older adults in our community. Felician Village on the Go is part of the Felician Village at Home membership program and launched on November 1st!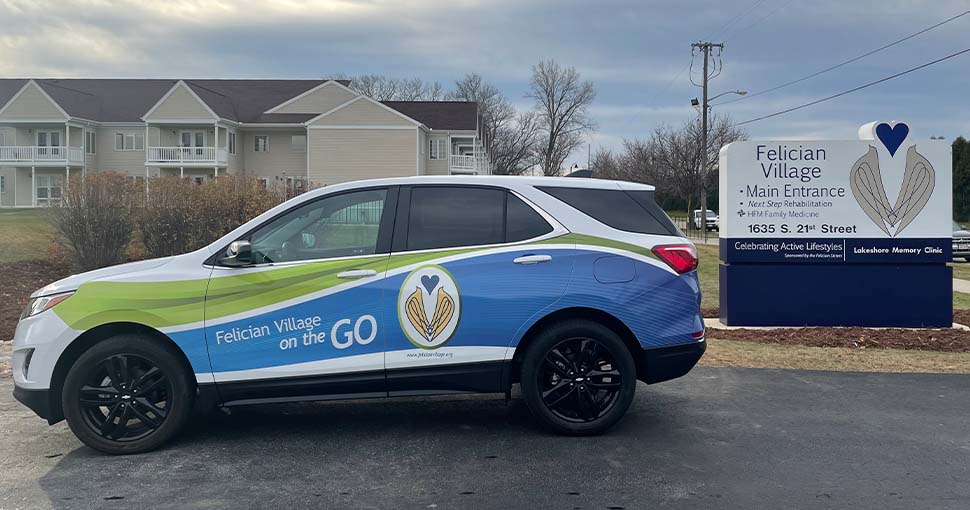 Felician Village on the Go offers rides to Felician Village at Home members and Gardens residents. Currently, rides are available Monday-Friday, for a fee.
This transportation option is made possible through a generous grant by Felician Services Inc.
Join Felician Village at Home today to take advantage of this service and so many other great options!
Pricing
Pricing reflects rides within the City of Manitowoc/Two Rivers
$4.00/ one way
Felician VIllage at Home Members
$6.00/ one way
Gardens residents who are non-Felician Village at Home Members

Rides outside cities available – call for prices.